The salmon takes the lead, and we follow its direction
We've been producing sustainable salmon along the Trøndelag coast since 1982
Bjørøya is a family-owned company based in Flatanger. We are part of a forward-looking industry that is creating jobs and contributing to a vibrant coastal community.
With long stretches of coastline, fresh sea air and clear, oxygen-rich waters, nature provides what's needed for us to produce salmon of the highest quality.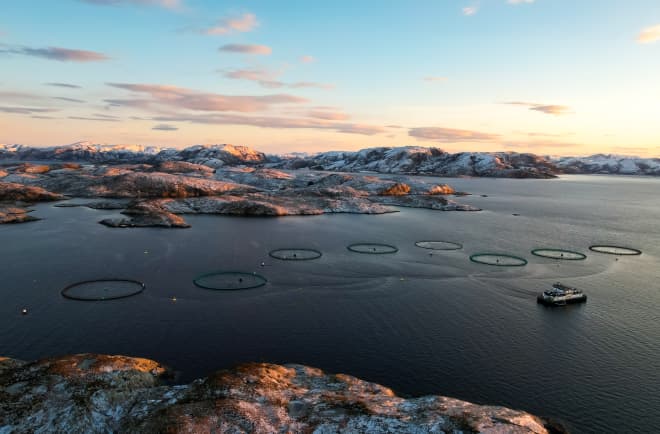 Perfect balance
In the pure, cold sea along the coast of Trøndelag, the ocean temperature is low, and the natural conditions are perfect for producing healthy and sustainable salmon.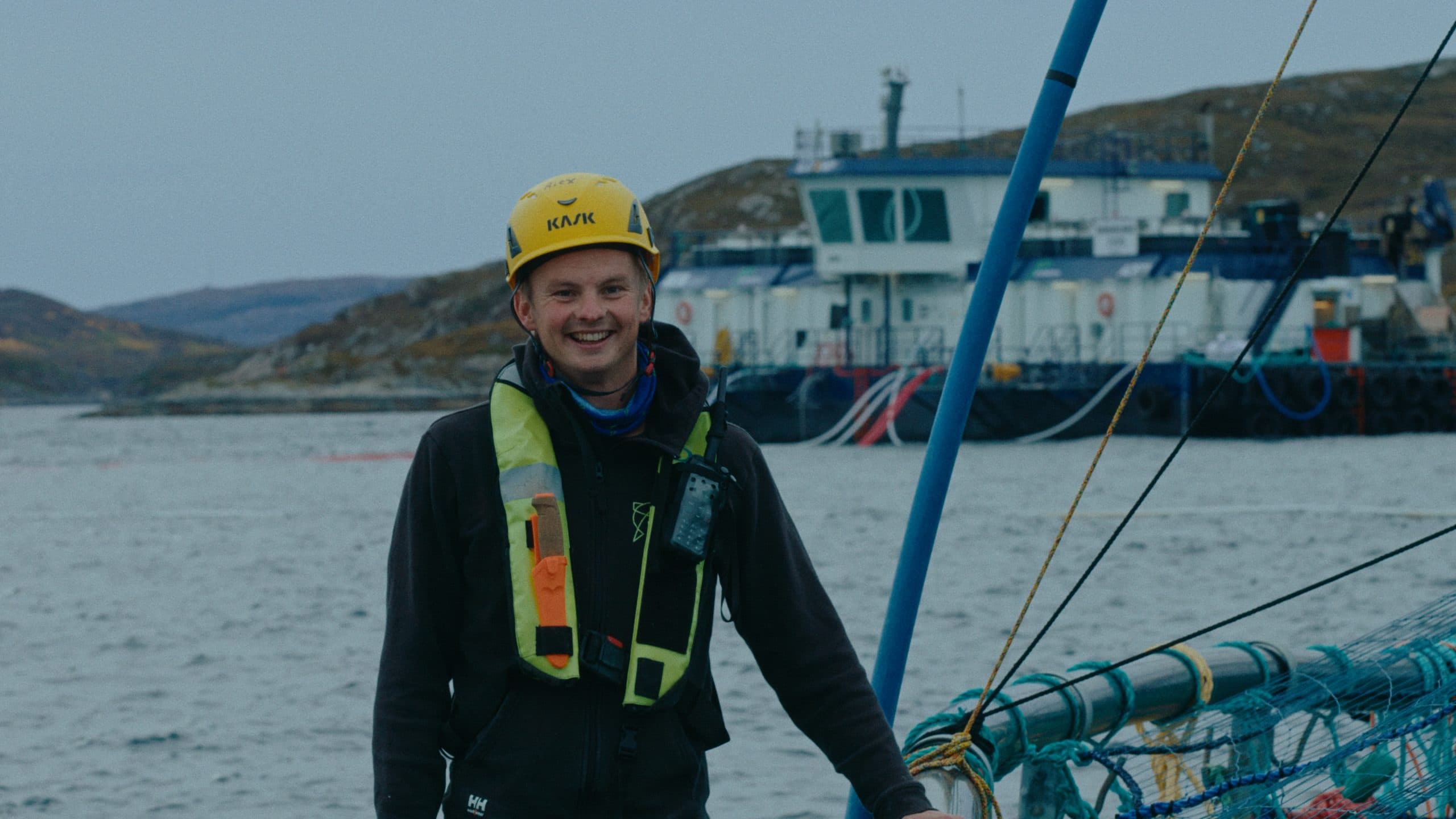 Ocean temperature at Bjørøya
HEALTHY AND SUSTAINABLE SALMON PRODUCED IN OPTIMAL CONDITIONS
Since its establishment, Bjørøya has played on the same team as the forces of nature along the Trøndelag coast. Together, we have developed a product that we are proud to call our own. Our work is now focused on being able to produce it in the most sustainable way possible.
Join us out at the farm site
The best place to learn about the Norwegian aquaculture industry is at the edge of the pen. We'll take you to one of our full-scale farm sites in Flatanger, where you'll get to experience the salmon up close. Visiting us will give you good insight into the practices of modern salmon farming.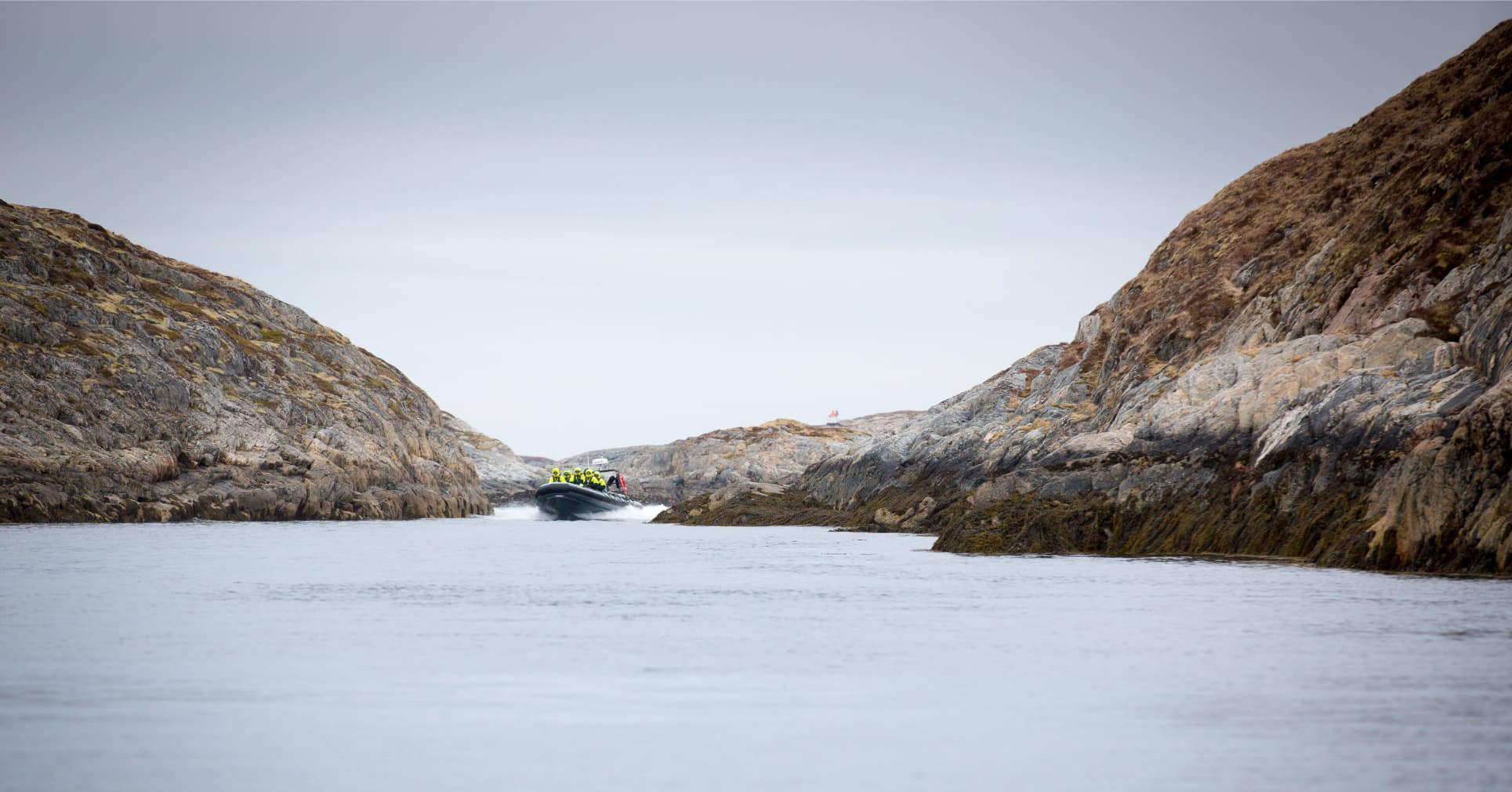 Prices: Adults NOK 250 Children NOK 150 The program is free for educational institutions
Our sites
Bjørøya produces approximately 16,000 tons of salmon every year. This is equivalent to 220,000 meals of salmon for every single day of the 365 days in a year. Bjørøya has a total of 13.4 concessions and 11 sites located from Bindal in the north to Åfjord in the south. We also co-own Osan Settefisk AS, Flatanger Settefisk AS and Namdal Rensefisk AS.